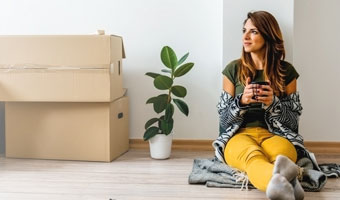 No credit score? No problem!
Mortgage lenders typically use credit scores as a way to determine a homebuyer's eligibility for a home loan. However, at Waterstone Mortgage we know that if you don't have any credit history, it doesn't mean you aren't financially responsible.
Our Non-Traditional Credit Program allows homebuyers without a credit history to qualify for a mortgage based on other indicators of payment history* such as:
Cell phone bill

Rent

Utilities

Insurance premiums
Non-traditional credit history can be used with the following home loan programs:
Don't let your lack of a credit score discourage you from purchasing a home. Find a Waterstone Mortgage loan professional in your area to earn more about our Non-Traditional Credit Program, today!
*Payment references should have a minimum of 12 months. This program is not intended to overcome bad or delinquent credit history.